5 Effective Ways to Work Out During Your Lunch Break
Between carpool, dinner, housework, errands, work, hobbies, and social events, it can be hard to find the time to schedule fitness in our daily lives. But just because you're crunched for time doesn't mean you can't squeeze in an effective workout schedule during your lunch hour. Here are some ways to get started.
Double Up on Lunch
You might be asking yourself, "When will I have time to eat though?" And the answer is simple. Pack yourself a light "pre-lunch" that includes both protein and carbohydrates to give you the fuel you need to get through the intensity of a short workout. The pre-lunch does not have to be elaborate or complex – a small handful of nuts or seeds with a handful of raw veggies will more than suffice.
After your lunchtime gym workout, it is important to replenish your body with a more substantial and nutritious lunch. Try making a protein shake full of your favorite flavors, or a salad with lean meats, nuts, and veggies – these options will have the dual benefit of healing your body post-workout, as well as focusing your mind on your afternoon tasks. Making your own lunches in advance will also save you precious time that you'll need when going on your lunchbreak gym visits.
Four Words: High Intensity Interval Training
High intensity interval training – commonly referred to as "HIIT" – is one of the most effective ways to maximize your caloric burn in a shorter period of time. The secret to HIIT's success (and popularity) is maximizing the efficiency of your workout by burning more calories in a shorter amount of time – perfect for working out during your lunch! For example, if you're a big fan of the treadmill, integrate short sprints into your walks. Maintain this pace for a minute, and then return to walking for another two minutes. You'll know you're at the right pace if you cannot maintain a conversation without getting out of breath.
Keep an Eye on the Clock
If you're timing yourself right, you should be able to fit a solid 30-minute workout into your lunch hour. Get your cardio in with your HIIT routine, then spend the latter half of the timeframe on your strength training. Free weights are the most effective way to build muscle, and as a result, your overall metabolic rate will increase along with your muscle mass.
Layers Work Wonders
Don't have time to pack a gym bag the night before? You won't have to think about it if you wear your clothes to work. No, I'm not suggesting strolling into the office in Nikes and a tank top. Compression tanks and leggings are easily disguised under suits or dresses, so all you have to do is take off the first layer when you get to the locker room. You can cut 2-3 minutes from changing that could be otherwise spent on your workout, and with only 60 minutes to spare, every one counts.
Don't Be Late!
Most lunch breaks do not allow enough time for a full shower, but that doesn't mean you need to come back to work a sweaty mess. With your limited amount of time, items like dry shampoo, blotting papers, and headbands can be a lifesaver. Rinse off quickly in the shower, taking care not to smear any makeup or wet your hair. Spritz some dry shampoo on your roots and have some makeup handy to apply any touch-ups as needed. This should only take you 10 minutes max before you're on your way back to work.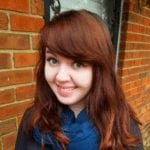 Guest blogger, Heather Lomax is a contributing writer and media relations specialist for Orangetheory Fitness. She writes for a variety of health blogs, and in her spare time, takes special interest in researching methods for achieving optimal fitness goals.