Wellness Cards
Our stand alone card sets offer easy access info, tips and tricks on activity (Be Active), nutrition (Eat Well) and mindfulness ( Live Mindfully). Sold individually or create your own combo!
Whichever set you chose, you can take comfort in knowing they have been created by fitness, nutrition and wellness experts to encourage activity, healthy eating and mindful living.
Measures 3.5" x 2
What Comes in the Wellness Cards?
Eat Well Cards
Healthy Eating tips and tricks. Keep in your desk or bag for easy access. Includes:
A 6 week nutrition plan
Shopping Lists (Top foods to always have on hand)
Substitution Lists (Ideas for heathy ingredient swaps)
Sunday Prep Ideas
Healthy Eating Tips
Restaurant Ordering Suggestions
Healthy, Simple Recipes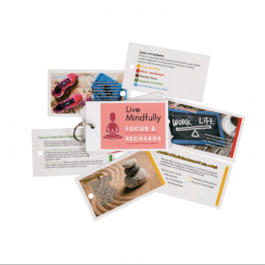 Live Mindfully Cards
Life can get busy. We have you covered. The Mindful Living card set will help you focus, recharge and is your go-to resource for:
Calming the Mind
Meditation / Breathing
Work-Life Balance
Healthy Sleep
Happiness Mindset
And more!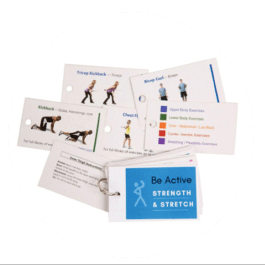 Be Active Cards
We help you get the body moving, stay flexible and get the heart pumping. Pictures with instructions encourage you to stay motivated to reach your goals. Includes:
A 6 week Fitness Plan
Upper and Lower Strength Exercises
Core / Low Back moves
Cardio / Aerobic Ideas
Flexibility moves
Balance and Coordination exercises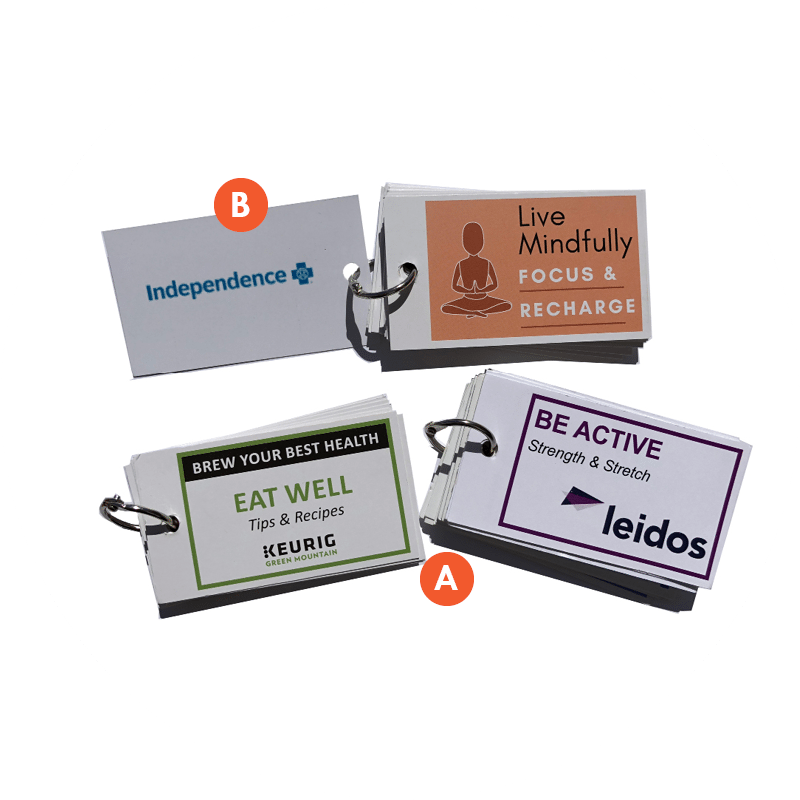 Add Your Logo
We will work with you 1-1 to design artwork to best showcase your logo and messaging
A: Card Set Front cover (Be Active, Eat Well, Live Mindfully) (3.5"x2", Custom Design)
B: Card Set Back cover (Be Active, Eat Well, Live Mindfully) (3.5"x2", Custom Design)
Pricing
Wellness Cards
1-25 (Retail Price)
25-499
500-2499
2500-4999
5000-10,000
10,000+
Eat Well, Live Mindfully, Be Active
No Custom Logo
N/A
$6
$5
$4.50
$4
Call for Quote
Add Your Logo!
| (Additional Charge) | 1-25 | 25-499 | 500-2499 | 2500-4999 | 5000-10,000 | 10,000+ |
| --- | --- | --- | --- | --- | --- | --- |
| A & B – Add Your Logo to the Front or Back Cover | N/A | $3 | $2 | Included | Included | Included |