What if, as we continue to navigate COVID-19,  your clients could deliver wellness kits directly to their remote workforce, virtual conference attendees or webinar participants? 
Now they can! FitKit is excited to announce that when your client purchases any of our wellness kits in volume, we can ship them each individually. And we have some new products to check out!
And, for a limited time, we are including a free customized note card with your logo and messaging…the perfect personal touch to show they care.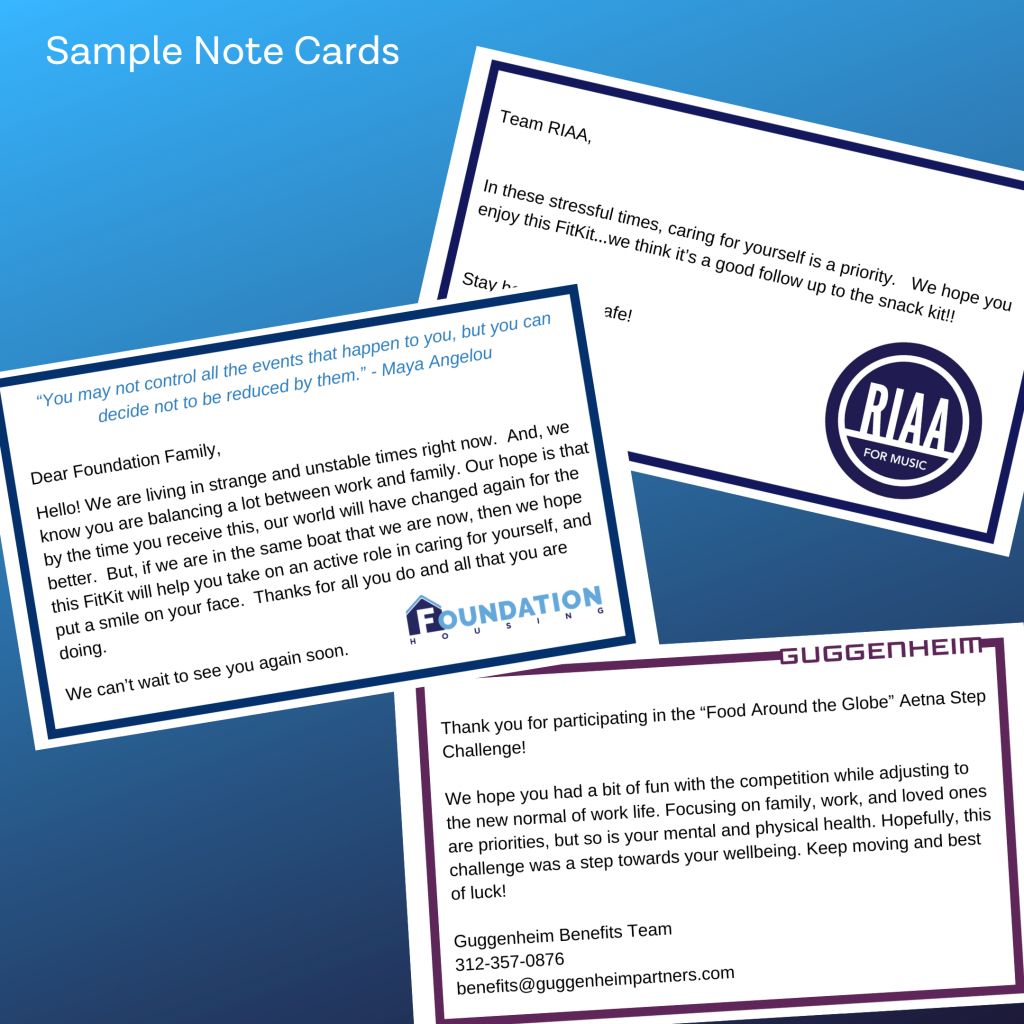 To ship FitKits individually all we will need are the recipient names and addresses and we take it from there!
Our mission is to simplify wellness by offering budget friendly kits for Fitness, Nutrition and Stress Reduction and all of our kits include our exclusive FitKit Resource Hub (Exercise Library, 6 Week Nutrition Plan, 6 Week Fitness Plan, Ask The Coaches, Fit in 5 Series and more.)
To receive a customized quote with the shipping cost, simply fill out our Quote Request Form. Or feel free to contact us with any questions.
Keeping people resilient and performing at their best has never been more critical as we all continue to navigate COVID-19. We are excited to offer this new service!
Be Well Anywhere™,
The FitKit Team