TOTAL FITNESS IN A KIT!
The Classic FitKit is a complete, portable fitness solution combining workout tools with online fitness resources. FitKit has everything you need for a total body workout and comes in a sleek case for workouts anytime, anywhere!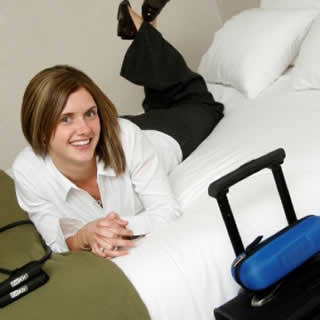 Travel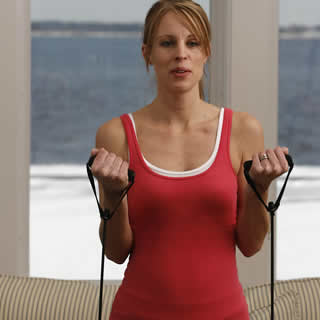 Home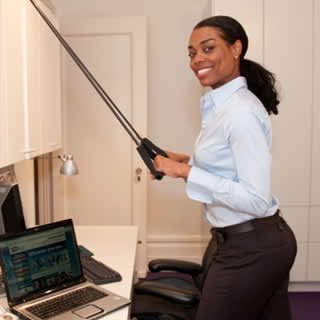 Office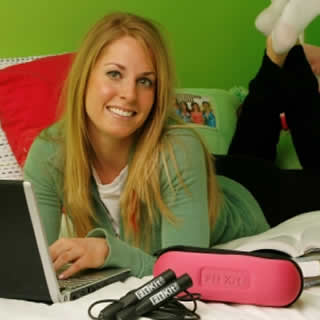 Dorm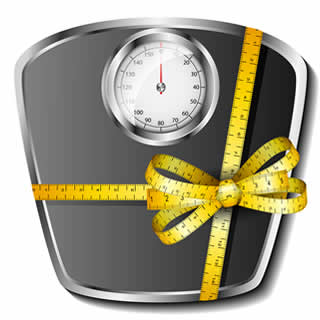 Gifts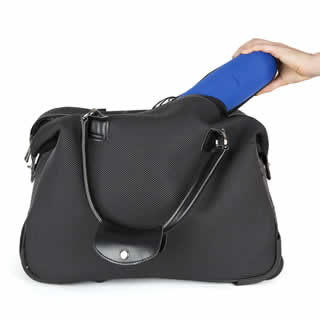 The Anytime, Anywhere Fitness Solution!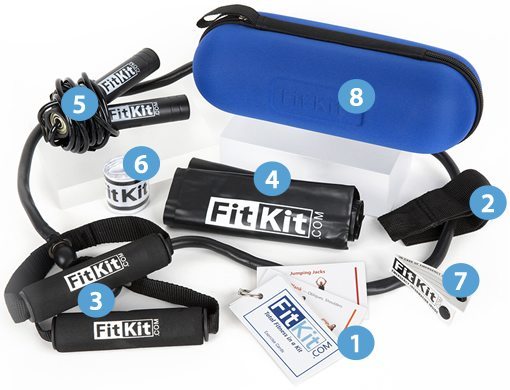 1.  Exercise Cards – Exercise cards with photos and instructions to get you started on your way to reach your goals!
2.  Door Anchor – To use with the tubing with handles, attaches to any door to expand your exercise options.
3.  Tubing with Handles – Resistance Tube with Cushioned handles. Can be adjusted to increase/decrease resistance.
4.  Flat Resistance Band – A 4 ft. long flat rubber band to use for a variety of the included exercises. Medium resistance.
5.  Jump Rope –The Classic FitKit comes with contoured hand grips, barring handles and PVC rope.
6.  Reflective Arm Band – Exercise outside safely! Reflects under headlights or street lights.
7.  ID Tag – Worn on the Shoe – Emergency ID tag provides personal, emergency contact and medical information. Simply thread through your laces and snap close.
8.  Neoprene Case – Store all your fitness and safety tools in this durable, compact and portable case. Only 10" x 4".
Also Included: Resources to help you reach your goals.
Videos
Get Started – 1 min intro video
Saturdays with Amie – motivation & inspiration
Fitness tips and tricks – the latest moves and info
Ask The Coaches
24/7 email access to ask our team of trainers and dietitians all your fitness and nutrition questions.
6 Week Workout & Nutrition Plan
Includes a calorie calculator, targeted workouts, tracking journals, meal plans and more!
250+ Exercises
Strength | Cardio | Flexibility
All FitKits come with a set of exercise cards, including pictures and instructions to get you started. Access to the entire 250+ exercise library is available online, 24/7. All exercises were developed by fitness expert and corporate fitness consultant, Amie Hoff.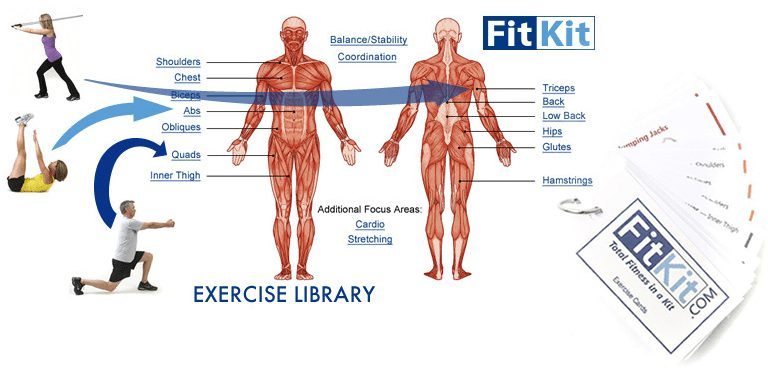 Live an active, healthy and younger life with FitKit 50+! Almost the same as our classic FitKIt but we remove the jumprope and add balance discs. The 250 exercises include strength, balance, coordination, agility, cardio and flexibility.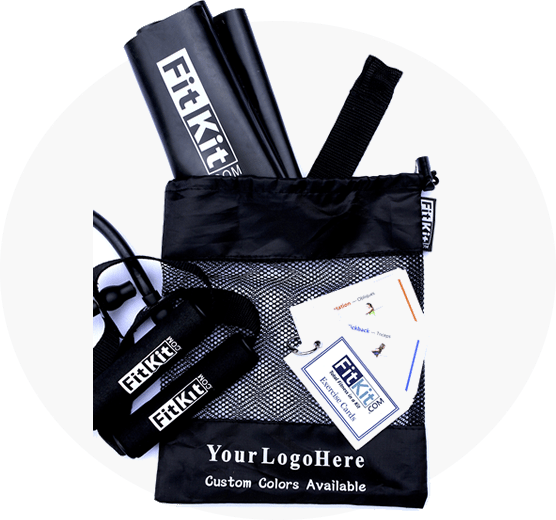 The Fit at Work Pack is perfect for health fairs, new hires and employers on a budget and come with a flat resistance band and exercise cards. Also included: Stress reduction tips and breathing exercises. The hangtag can be branded with your logo!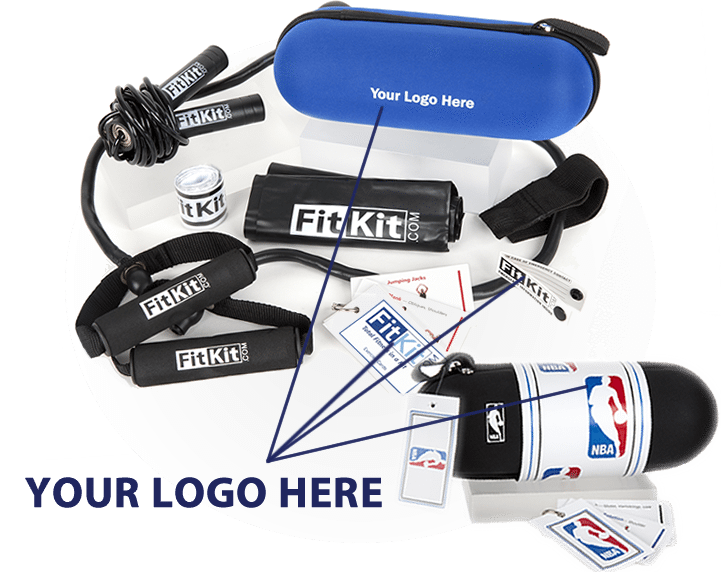 Buy in volume and save! FitKit offers customized wellness solutions for your organization. Included are a ton of resources, tools and materials to engage and motivate your team to help them reach their goals. All levels of customization available.
Created by Corporate Fitness Consultant and Fitness Expert, Amie Hoff
As a certified corporate health and fitness consultant, Amie wanted to offer organizations an affordable, simple to use and easy to implement fitness solution. FitKit and its added resources, tools and employee activity engagement support is perfect for both successful employee wellness programs as well as companies just starting a wellness program.
Amie and her tem will work with you to meet any special requirements, needs or wellness budget. If you're looking for employee incentive ideas, challenge rewards, client gift ideas or creative conference giveaways, contact Amie and her team for more information and volume pricing.