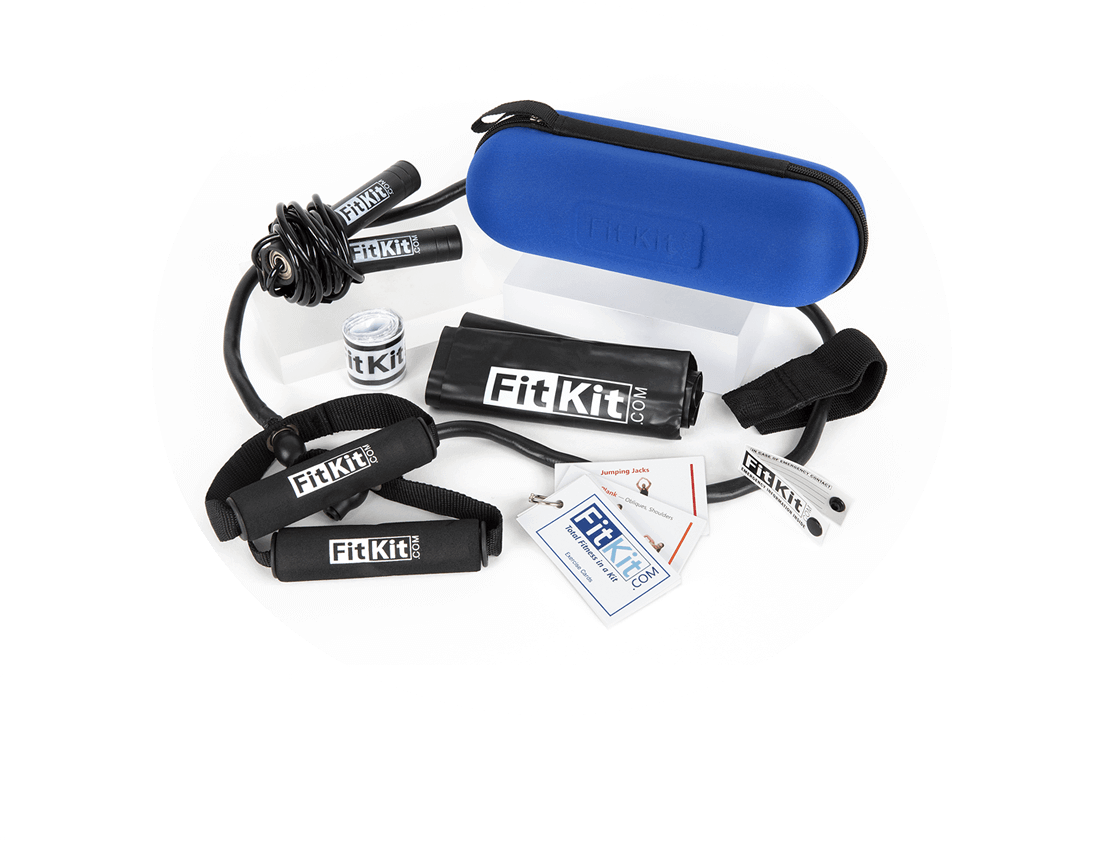 "This is a brilliant concept and love the packaging. So sleek, well put together and ideal for travel and home exercise."
Barbara Corcoran

I Finally Lost My Baby Weight!
After the birth of my third child, I was struggling to lose the extra 25 pounds I had gained during pregnancy. In just 7 weeks of using the FitKit, I lost 10lbs and well on my way to my goal!
Karen, Grasonville MD

250+ Exercises
Strength | Cardio | Flexibility
All FitKits come with a set of exercise cards, including pictures and instructions to get you started. Access to the entire 250+ exercise library is available online, 24/7. All exercises were developed by fitness expert and corporate fitness consultant, Amie Hoff.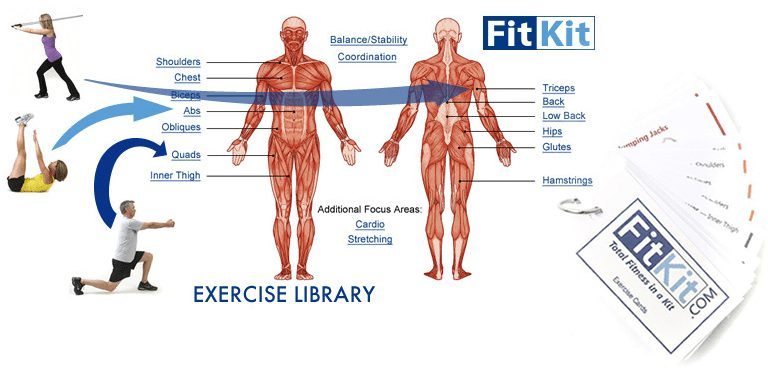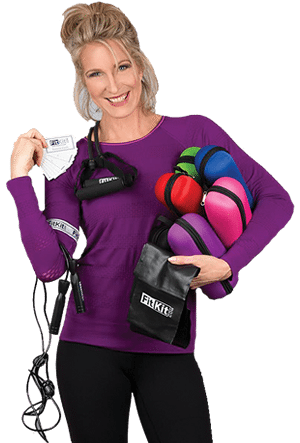 Created by Fitness Expert, Amie Hoff
Amie Hoff is an internationally recognized health and fitness expert based in NYC. As a motivator and role model, Amie is dedicated to improving the lives of people everywhere. Her mission was to offer an affordable, easy to use workout system with all the tools for a total body workout that could be done anytime, anywhere. No excuses. Amie created FitKit for you and is excited to show you ways to get healthy, fit and reach your goals!!
Perfect for Travel!
"I travel a lot for work and the FitKit is the perfect way to pack light and stay fit! Its so compact, it fits right into my carry on bag. "
Leon, Washington DC
Ive Never Felt Stronger!
"I've been doing the exercises from the FitKit library and have never felt stronger! I love that I can workout wherever I am. I love the variety of exercises available – now I'll never get bored!"
Deborah, New York City