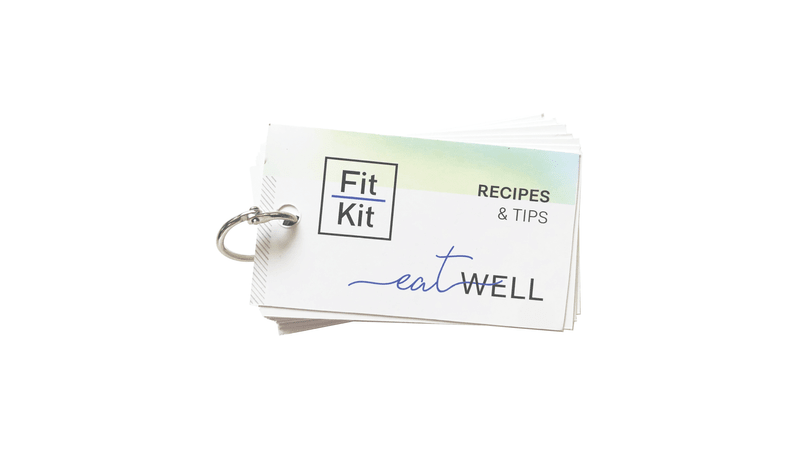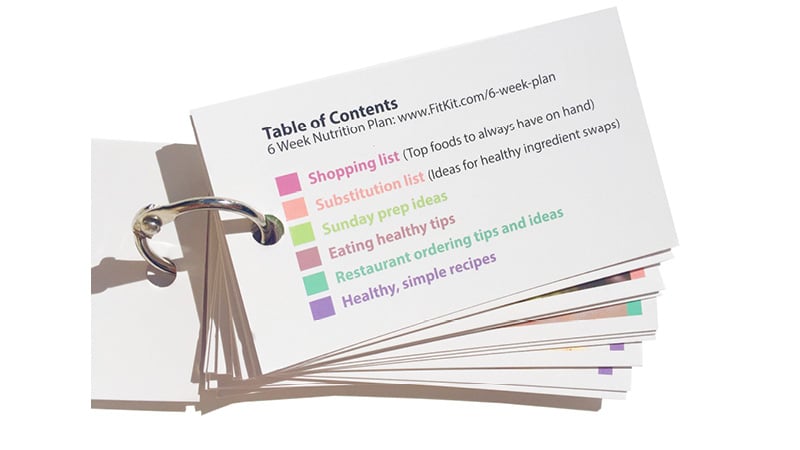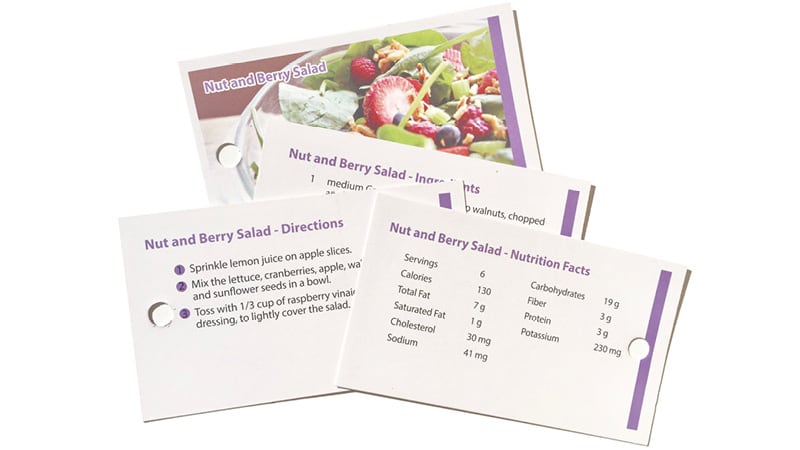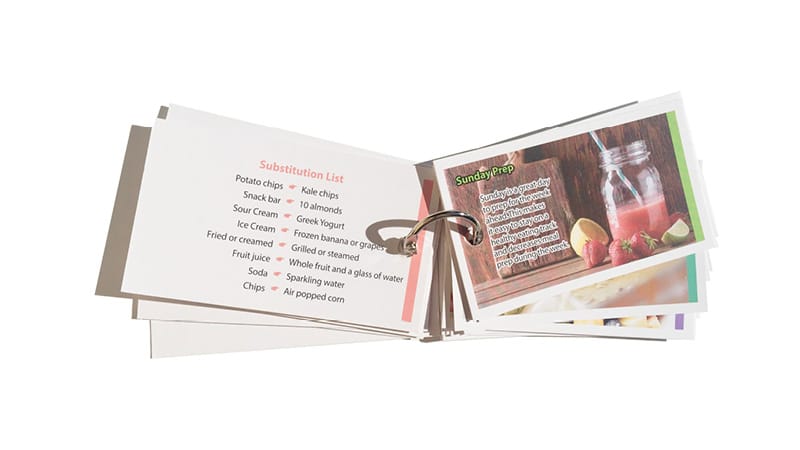 Nutrition tips and tricks for eating smart! The EatWell nutrition cards encourage healthy eating habits with simple, easy to follow nutrition tips and guidelines that can be kept in your bag, desk or in the car to help make smart choices on the go. The 3.5" x 2" card set includes 30 cards with a 6-week nutrition plan, shopping lists, substitution lists, Sunday food prep ideas, healthy eating tips, restaurant ordering suggestions and healthy, simple recipes. Created by our team of registered dietitians, the EatWell Cards are perfect for health fairs, wellness giveaways and employee incentives.
view pricing →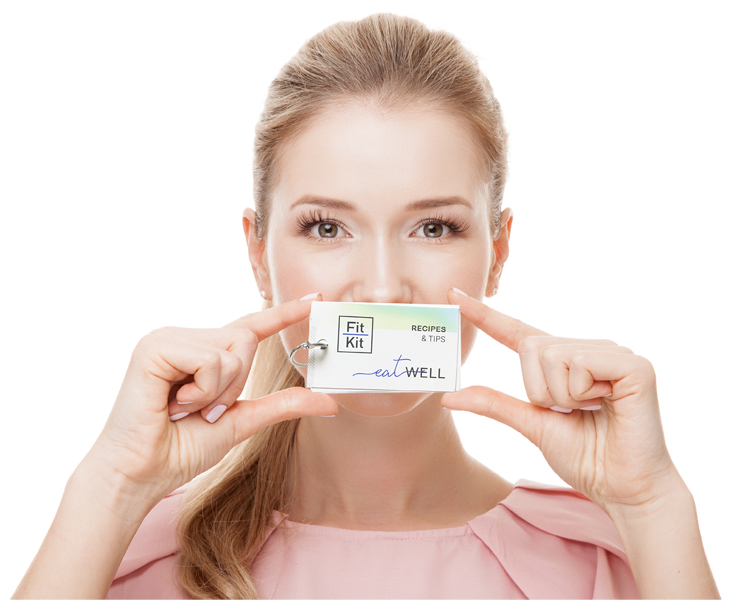 FitKitSTART is a 6 week nutrition and fitness program for a stronger, fitter, healthier you! Whether your goal is to maintain your current weight, lose weight, or just gain strength and tone, FitKitSTART can be customized to meet your personal needs.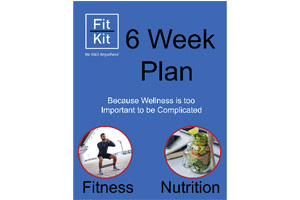 A kitchen stocked with healthy food staples makes it easier to make smart choices and avoid temptation. The shopping list Includes a list of foods to always have on hand for smart snacking and creating nutritious meals.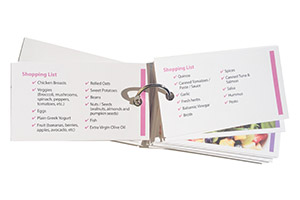 Small swaps = big results. The substitution list provides healthier food options that offer more nutrients and less fat and calories. It's a win-win for adopting healthy eating habits.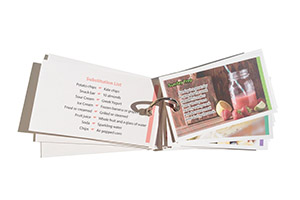 We've created easy, tasty, healthy recipes that can be made in a snap and the whole family can enjoy, complete with nutrition facts.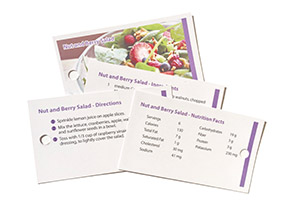 Better preparation = better results. We provide healthy food suggestions to prep for the week so nutritious, go-to options will be readily available.
Our healthy eating tips offer simple ways to make smart food choices that create lasting behavior change.
When eating out, it is difficult to avoid temptation and make smart food choices. Provided are tips and tricks for staying on the healthy eating track.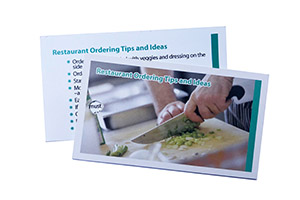 Online

RESOURCE HUB

(included)
Developed by wellness experts to help you achieve your goals!
---
---
EATWELL
CARDS
Size: 3.5" x 2" x 0.25"
Product Weight: 3 oz
BLANK

– no imprinted logo
QTY
1
25
250
500
1000
1000+
(E)
$9.99
$8.50
$8.25
$8.
$7.50

BRANDED

– add imprinted logo
CARD COVER
N/A
+$3
+$3
+$2
+$1
Individual Drop Shipping Available
COVID SHIPPING SOLUTION!
Keep your entire team healthy! We now have the ability to ship FitKits individually, delivering them directly to where they are needed most. If your team is working remotely there's no better way to show that you care. Include a (free!) personalized notecard with your logo for an added special touch.
Simply let us know which product, how many, where you want your logo and we will email your a quote within 24 hours. Easy Peasy.