Yoga anywhere! If you're looking for increased flexibility or a workout that challenges the body, our Yoga Kit will get you there. The Yoga Kit includes non-slip socks and fingerless gloves (think little yoga mats for your hands and feet!) so no need for a bulky yoga mat. Also included is a set of yoga starter cards with easy to follow illustrations and instructions. The gloves and socks are also great for Pilates, Barre or stretching. The neoprene case or canvas bag makes it easy to keep everything together wherever you go.
view pricing →

Yoga Gloves and Socks
No need for a yoga mat with these unisex, fingerless gloves and socks. The grippy dots on the underside keep you from slipping while practicing yoga, Pilates, or stretching. Machine washable. Gloves are unisex and fit small – large. The socks fit men sizes 8-12 and women sizes 5-10.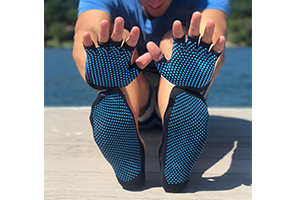 Yoga Cards
Our set of starter Yoga cards have beginner and intermediate poses to get you going. You will have access to our online library of yoga poses for all levels with instructions and illustrations in ensure that you do them correctly.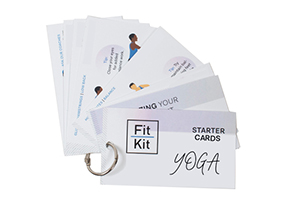 Welcome Guide
Our Welcome Guide introduces you to all the resources included in your Kit and how to access them.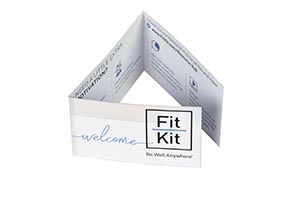 Online RESOURCE HUB (included)
Developed by wellness experts to help you achieve your goals!
---
---
We offer 2 types of packaging to best meet your budget and unique requirements.
Both are sturdy, attractively designed, and most importantly reusable.
---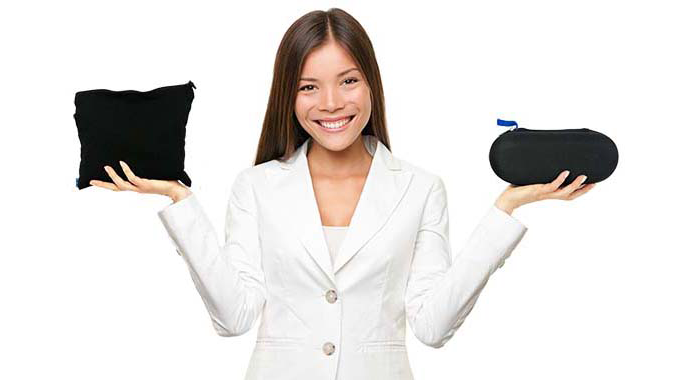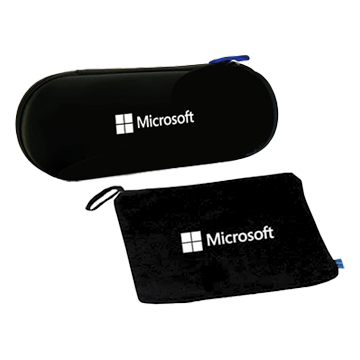 ---
Our more budget friendly packaging option is a durable and simple (yet attractive!) cotton/canvas zippered BAG.
Our signature semi-hard neoprene, zippered CASE has two inside mesh pockets and a sleek fun look.
Brand with your logo to encourage health AND promote your brand.
Calculate Price
Fields marked with an
*
are required
Please interact with any of the choices availabe above