If you are walking more during COVID19, The Fit2Go Kit is perfect for getting your move on and carrying everything you need with you. Included is the expandable, bounce-free Fit2Go waist pack to hold a phone (all iPhone and Android sizes), keys and ID. The included Welcome Book provides access to our online Resource Hub with extensive resources to help you develop healthy habits and reach your wellness goals.
view pricing →

Waist Pack
The bounce-free waist pack is the perfect workout and walking companion. It expands to hold your phone, ID, cash and keys. An earphone cable hole accommodates your headphones so you can listen to your favorite music or podcast! The waist pack is lightweight, adjustable and has reflective strips on the zipper for safe outdoor exercise at night.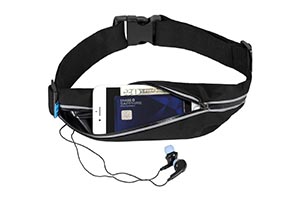 Welcome Guide
(not pictured)
Our Welcome Guide introduces you to all the resources included in your Kit and how to access them.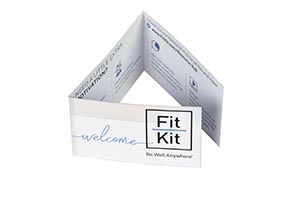 Online RESOURCE HUB (included)
Developed by wellness experts to help you achieve your goals!
---
---
Size: Pouch - 3" wide (expands to 6")
Band - 2" wide, expands to fit 48" waists
Product Weight: 0.25 lb
Brand with your logo to encourage health AND promote your brand.
---
Calculate Price
Fields marked with an
*
are required
Please interact with any of the choices availabe above