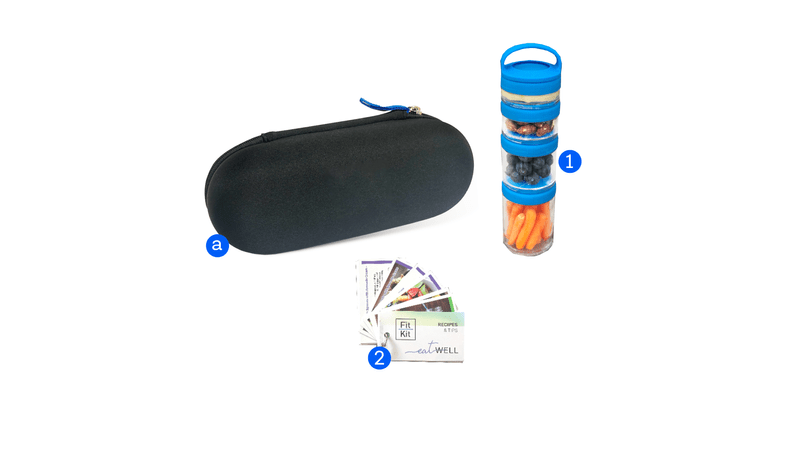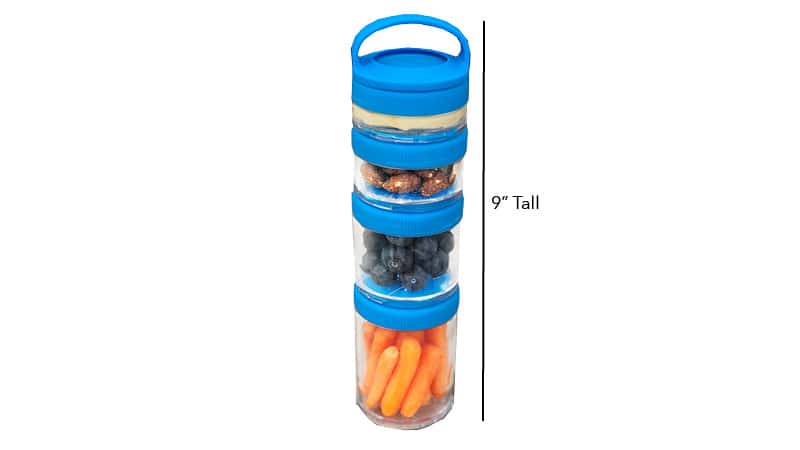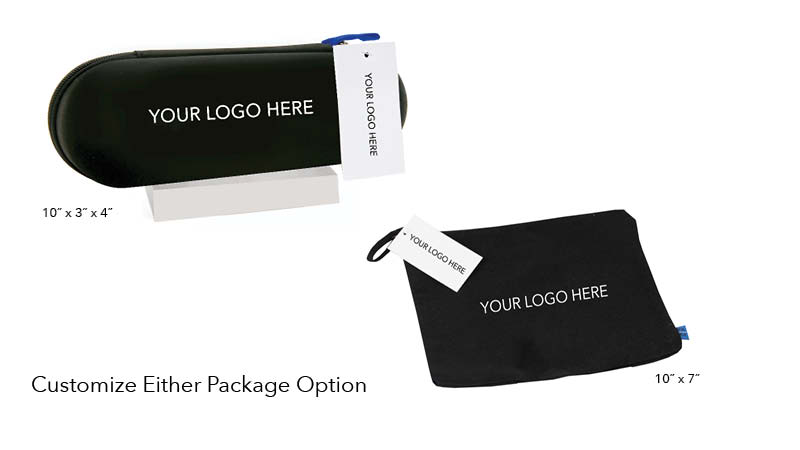 Snack smart and create healthy habits! Our SnackSmart Kit includes our Snack2Go portion control system - four stackable, interlocking containers for smart snacking, wherever you are. Also included is a healthy snacking guide with food suggestions and calorie counts for each container and our EatWell Cards that offer healthy nutrition tips, tricks and recipes. See below for more details on each of the included components.
view pricing →

Packaging Options
We offer 2 types of packaging to best meet your budget and unique requirements. Both are sturdy, attractively designed, and most importantly reusable.
Our signature semi-hard neoprene, zippered CASE has two inside mesh pockets and a sleek fun look.
Size: 7.5in x 3in x 3.5in
Product Weight: 1 lb
Our more budget friendly packaging option is a durable and simple (yet attractive!) cotton/canvas zippered BAG. Brand with your logo to encourage health AND promote your brand. Sizes vary slightly depending on Kit.
Size: 8.5in x 7in
Product Weight: 0.75 lb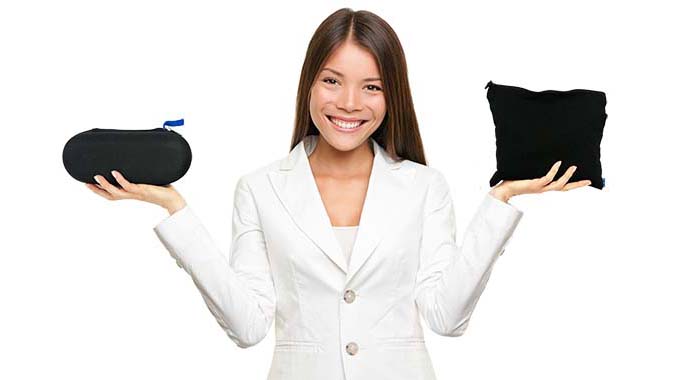 The sleek, stackable, portable, interlocking portion control solution will be a favorite for snacks on the go. It can be filled with healthy fruits and vegetables, nuts and trail mixes, dips and spreads for healthy snacking anywhere. The twist and lock technology allows each jar to be used individually or stacked together. Includes a SnackSmart insert with healthy snack suggestions and calorie counts for each jar. BPA Free & dishwasher safe. 9" x 2.5"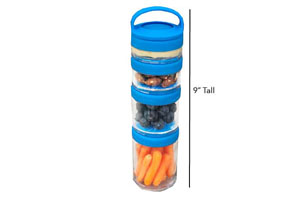 Healthy eating tip and tricks at your fingertips! Keep in your bag for easy access. Includes: A 6 Week Nutrition Plan, Shopping Lists, Substitution Lists, Sunday Prep Ideas, Healthy Eating Tips, Restaurant Ordering Suggestions, Healthy, Simple Recipes. Also sold as a stand alone set of cards.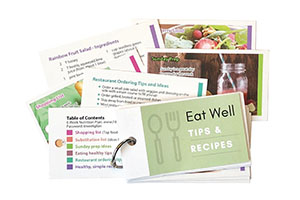 3
Welcome Guide
(not pictured)
Our Welcome Guide introduces you to all the resources included in your Kit and how to access them.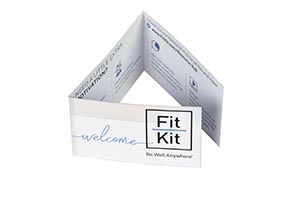 Online

RESOURCE HUB

(included)
Developed by wellness experts to help you achieve your goals!
---
---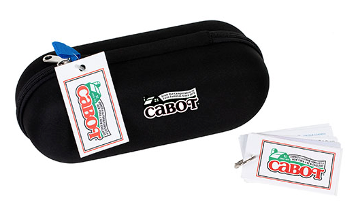 a

SNACKSMART KIT (case)

Our signature semi-hard neoprene, zippered CASE has two inside mesh pockets and a sleek fun look.

Size: 7.5" x 3" x 3.5" | Product Weight: 1 lb
BLANK

– no imprinted logo
QTY
1
25
250
500
1000
1000+
(E)
$29.99
$24
$23.50
$23
$22.50

BRANDED

– add imprinted logo
CASE
N/A
+$3
+$3
+$3
+$2
HANGTAG
N/A
+$0.75
+$0.75
+$0.50
+$0.50
CARD COVER
N/A
+$3
+$3
+$2
+$1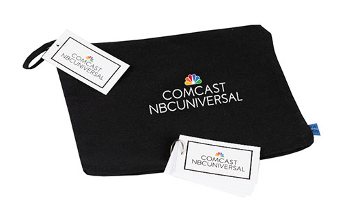 b

SNACKSMART KIT (bag)

Our more budget friendly packaging option is a durable and simple (yet attractive!) cotton/canvas zippered BAG.

Size: 8.5" x 7" | Product Weight: 0.75 lb
BLANK

– no imprinted logo