Life can get busy and stressful, especially as we all navigate COVID-19. Our Live Mindfully cards help you slow down, focus and recharge. It's a go-to resource to calm the mind, find work-life balance, get better sleep, and gain inner happiness. Created by our team of wellness professionals, the 3.5" x 2" card set makes it convenient to keep at your desk, in your bag, or on the go. Perfect for desk drops, new hires and employee incentive giveaways.
Individual Drop Shipping Available
COVID SHIPPING SOLUTION!
Keep your entire team healthy! We now have the ability to ship FitKits individually, delivering them directly to where they are needed most. If your team is working remotely there's no better way to show that you care. Include a (free!) personalized notecard with your logo for an added special touch.
Simply let us know which product, how many, where you want your logo and we will email your a quote within 24 hours. Easy Peasy.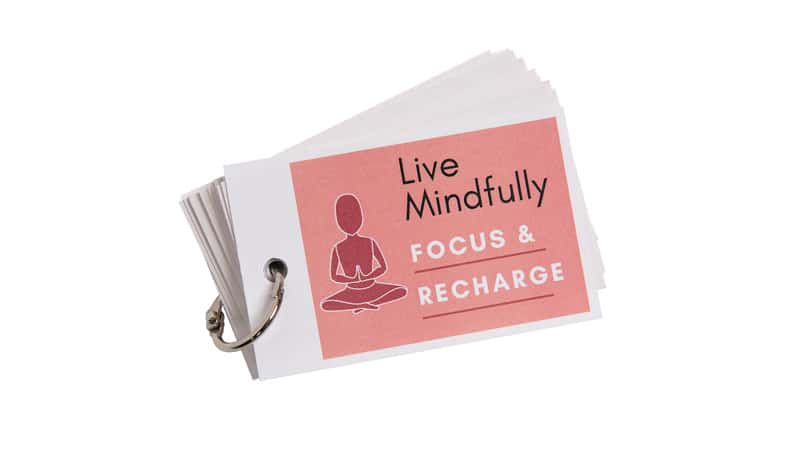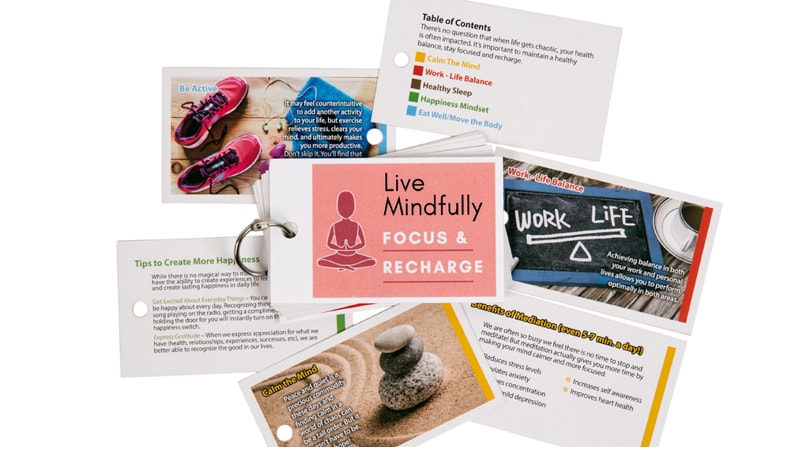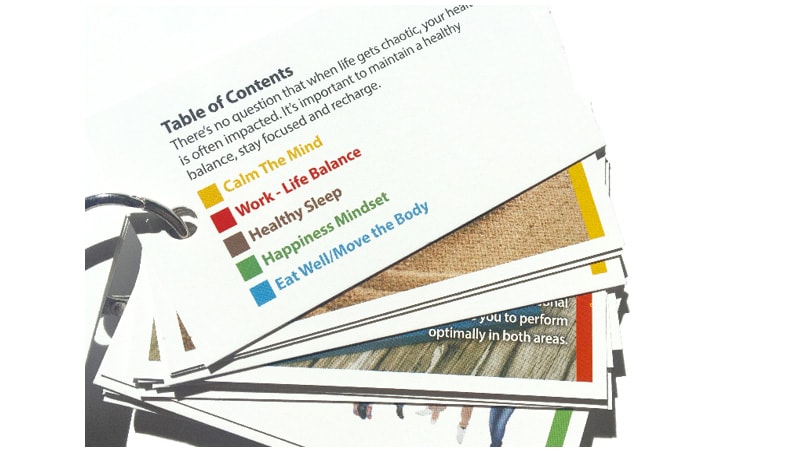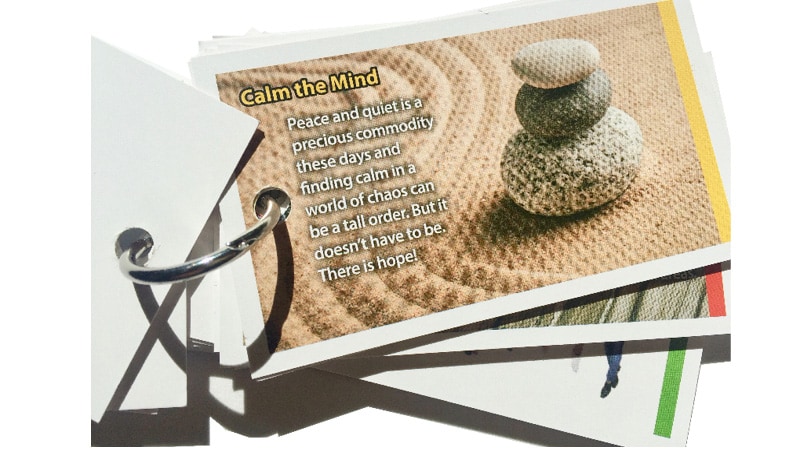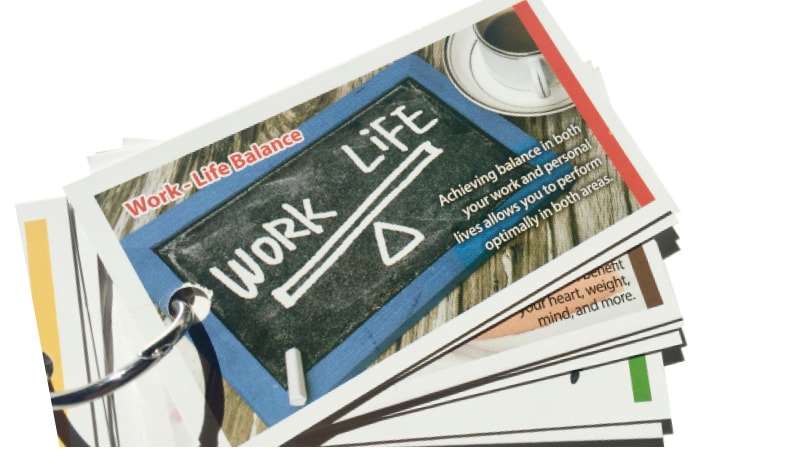 Online

RESOURCE HUB

(unlimited access)
Developed by wellness experts to help you achieve your goals!
PRICING
(without branding)
LIVEMINDFULLY
CARDS
Dimensions: 3.5" x 2" x 0.25" | Product Weight: 3 oz
Add your logo!
Oh the possibilities! We can fully customize any product to meet your budget and needs. Encourage health and promote your brand!