Life can get busy and stressful. The Live Mindfully cards help you slow down, focus and recharge. It's a go-to resource to calm the mind, find work-life balance, get better sleep, and gain inner happiness. Created by our team of wellness professionals, the 3.5" x 2" card set makes it convenient to keep at your desk, in your bag, or on the go. Perfect for desk drops, new hires and employee incentive giveaways.
view pricing →

Calm the Mind
Peace and quiet is a precious commodity these days and finding calm in a world of chaos can be a tall order. This section offers deep breathing exercises, meditations and more ways to find that quiet place in your mind.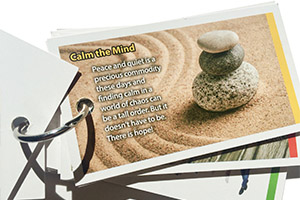 Work-Life Balance
When striving to achieve balance in both work and personal life, we offer suggestions and tips to perform optimally in both areas.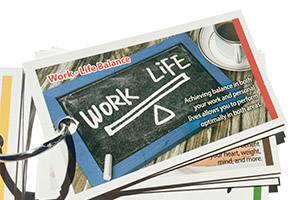 Healthy Sleep
Adequate sleep is a key part of a healthy lifestyle. This section offers tips on getting a good night's sleep so you can be at your best all day long.
Happiness Mindset
Happiness is a state of well-being that is key to a healthy life. We share a ton of simple ways to increase happiness and feel more optimistic.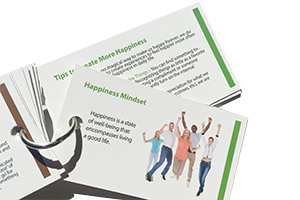 Eat Well / Move the Body
What you eat and how much activity you get has a direct effect on a healthy mind and body. We offer ways for you to make healthier food choices and get the body moving.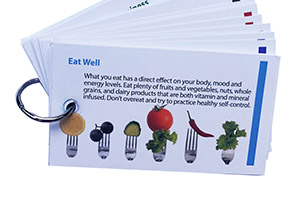 Online RESOURCE HUB (included)
Developed by wellness experts to help you achieve your goals!
---
---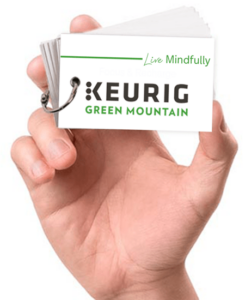 ---
Size: 3.5" x 0.25"
Product Weight: 3 oz
Brand with your logo to encourage health AND promote your brand.
Calculate Price
Fields marked with an
*
are required
Please interact with any of the choices availabe above